---
Journal title
JuTI "Jurnal Teknologi Informasi"
Initials
JuTI
Abbreviation
J. Tek. Inf.
Frequency

Biannual 

 

Type of Journal

Academic/Scholar Journals

DOI
10.26798
ISSN
2962-4118
Editor-in-chief
Femi Dwi Astuti, S.Kom,M.Cs.
Publisher

Faculty of Information Technology
Universitas Teknologi Digital Indonesia (d.h STMIK AKAKOM)

Citation Analysis
Google Scholar| Sinta | Garuda
---
JuTI "Jurnal Teknologi Informasi",  provides a forum for research findings and reviews in the field of Computer Science and Technology that are considered relevant for national development. JuTI is an Open Access Journal, with the primary objective of providing the academic and industrial community with original research submissions and applications related to Computer Science and Technology. JuTI will be indexed by DOAJ, Google Scholar, Garuda, and other indexes with a high publication impact factor.  
You can download the JuTI template at the following link Docx, LaTex.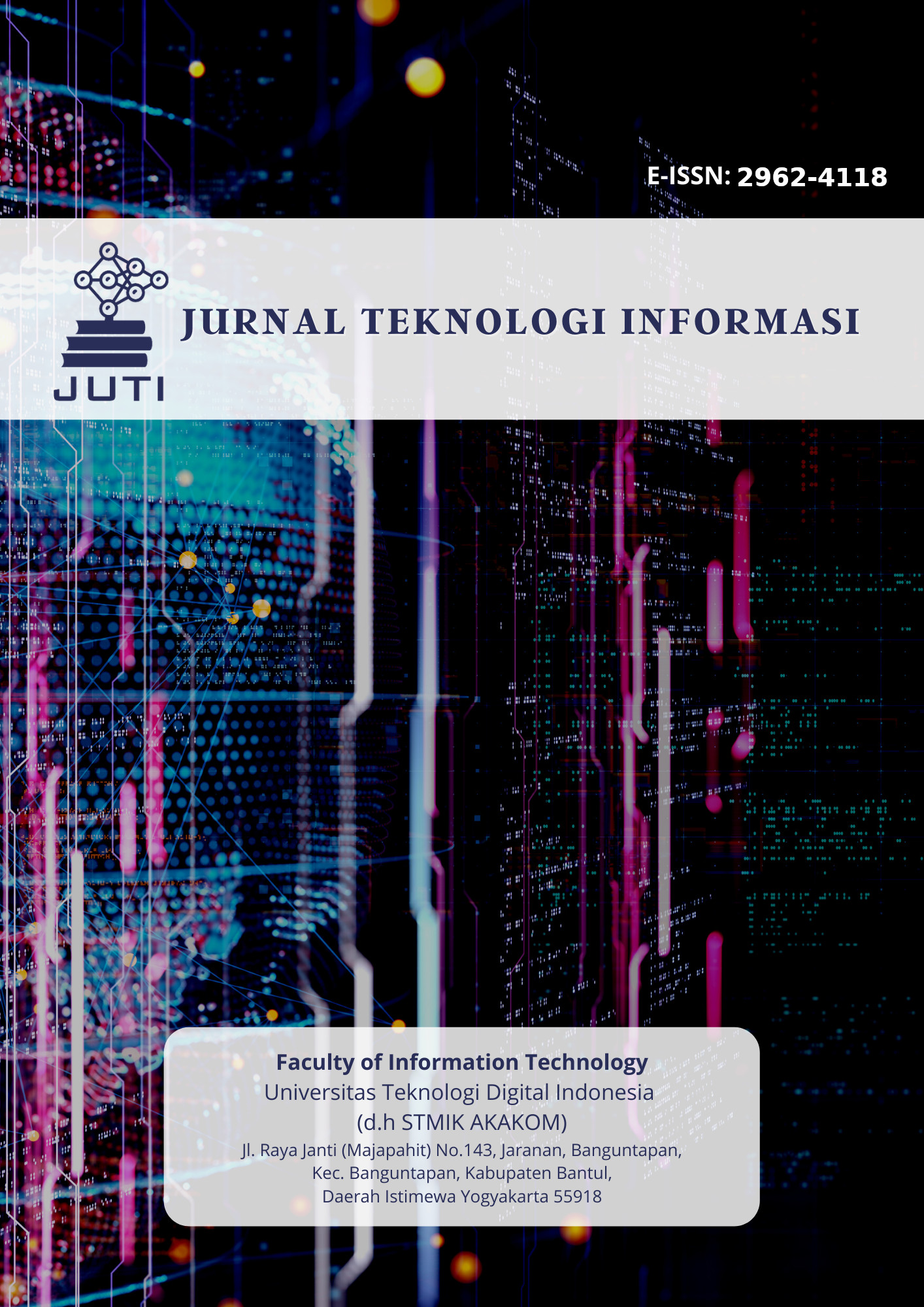 Announcements
No announcements have been published.
Vol 2, No 1 (2023): Agustus 2023
Table of Contents
Articles