Jurnal Informatika dan Komputer (JIKO) is a scientific journal published by Pusat Penelitian dan Pengabdian Pada Masyarakat (Puslit dan PPM) of STMIK AKAKOM Yogyakarta, Indonesia. JIKO covers research original of paper that has not been published and have been through a peer-reviewed journal. JIKO published twice a year in two times issues, Number 1-2 are scheduled for publication: February and September.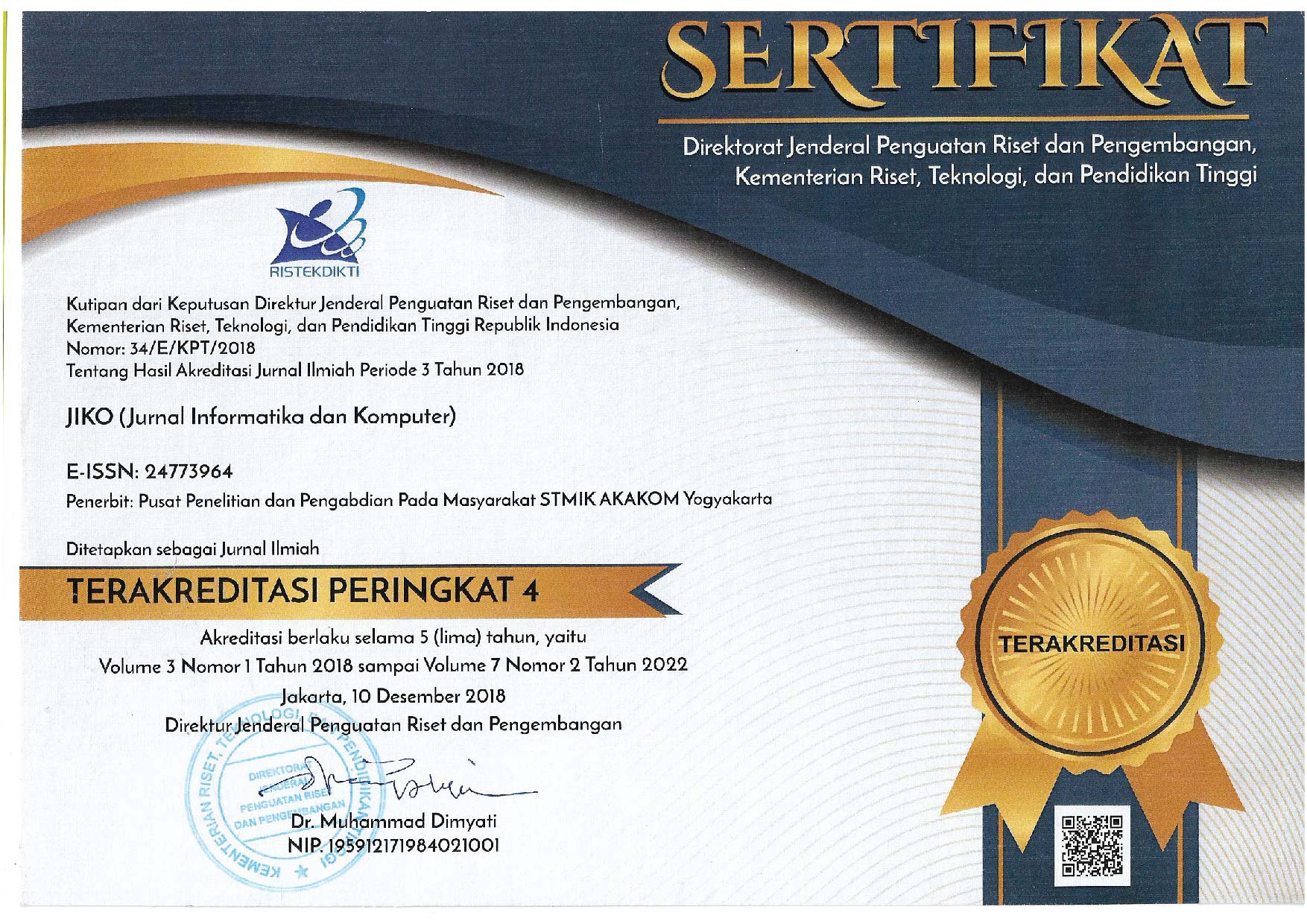 JIKO is accredited by Indonesian Ministry of Research and Higher Education at Sinta S4 level, according to Decree of Direktorat Penguatan Riset dan Pengembangan SK Nomor 34/E/KPT/2018 which is valid since December 2018 for 5 years.
Important For Authors
Reminder for all the authors, you are expected to submit papers that:
1. are original and have not been submitted to any other publication.
2. have at least 10 references with 80% of scientific Journals.
3. use references published on the last 5 years.
4. structured using IMRaD format.
5. use template specified by JIKO and the submission file is in Microsoft Word.
6. use reference manager e.g. Mendeley or others when managing the references.


JIKO Indexed by:
Announcements
No announcements have been published.
Vol 5, No 1 (2020): FEBRUARI - AGUSTUS 2020 (IN PRESS)
Table of Contents
Articles